HOPKINS Construction & Maintenance is your solution for any of your commercial construction and capital project's needs. We realize that it takes dedication, integrity and a commitment to excellence to provide a quality product. We believe in building lasting relationships and fully committing to the success of each project.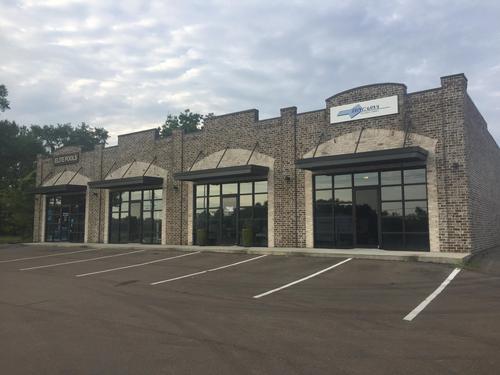 Based out of Long Beach, MS we have been in business for the past 17 years. Founded in 2006, the family-owned company thrives on challenge, creativity, and innovation. We provide clients with guaranteed quality and precision from the actualization of a project through construction to completion and closeout. Hopkins employs a team dedicated to providing the best possible outcome for any project.
We have executed projects in a variety of environments including Automotive, Industrial, Institutional, Hospitals, Multi-Family, Commercial, Manufacturing, and Historical. With a combined 80 years of experience, Hopkins Construction & Maintenance is qualified to manage your most diverse and challenging projects.
Demolition
Design Build
New Construction
Construction Management
Pre-construction services
Renovation / Remodeling
Historic Restorations
Parking Lot Repairs (Asphalt and Concrete)
Industrial Equipment Installation, Relocation, and Removal
Facility Mechanical, Electrical and Communications
We are Licensed, Bonded, and Insured which sets us apart from other companies as professional, dependable and trustworthy.  Hopkins Construction provides construction services throughout Mississippi, Alabama, Louisiana and Tennessee.
OUR TEAM
Mel Faciane – Sr. Estimator
Mel holds over 35 years of experience in the construction industry, including an extensive background in project managing, estimating and scheduling.  Mel attended Southeastern Louisiana University, as well as the University of New Orleans, gaining his education in Industrial Technology and Mechanical Engineering.  Mel brings great value to the Hopkins Construction team and represents across the Mississippi Gulf Coast.
Thomas Baxivanos – Project Manager
Thomas has been in the building industry over 40 years with a background in Estimating, Computer Aided Design, Superintendent and Project Management achieving his BS degree in Construction Management. Having a diverse background has provided the opportunity to work in the Luxury Residential Market as well as Commercial, Medical Facilities, Churches, Retail / Restaurants, Institutional and Senior Living Communities.  Traveling and working in states such as Maryland, Delaware, DC, Florida, Missouri, Texas, Ohio, Louisiana and Mississippi have provided a vast knowledge of different building regulations and practices.  Happy to now call the Mississippi Gulf Coast home.
Joey Hennessey – Superintendent
Audra Von Readen – Superintendent
Audra began her career in Texas as a Design Assistant and has 30 years in the construction industry. With a passion for building, Audra expanded her knowledge and experiences and advanced herself to be proficient as an Estimator, Project Superintendent and Project Manager in residential and commercial ground up construction and renovations.
Damion Flynn – Superintendent
Philip Keen – Superintendent
Superintendent with 20+ years of experience in the commercial construction industry.  Philip has worked on and completed numerous projects in Mississippi and Alabama including, but not limited to Choctaw County Medical Center, Rankin County Justice Center, Puckett Attendance Center, Stone County Correctional Facility and Hinds Community College Career and Technical Building.  Philip has worked with Coleman Hammons Construction, Paramount Construction Group and Johnson Construction.
Connie Thompson – Accounting Associate
Connie has 31 years of experience in the accounting construction industry, holding a history of efficiently supporting all accounting activities.  Connie has attended the University of New Orleans and WIT, gaining her education in the accounting field and various other Universities, continuing her education in construction accounting functions.  Making sure the company finances and job site budgets are in order is her primary focus.
TESTIMONIALS
"I have enjoyed working with HOPKINS. They have always been professional and willing to work side by side with Hinds to complete the project."
Jesse Jones, V.C., A.A.S., Director of Energy Management & Maintenance